About Walkee Paws

Protect those pups with Walkee Paws, the first of its kind to offer paw-fect protection against germs, dirt, rain, snow or whatever your dog may come across!

In 2018, Walkee Paws launched their first ever collection of dog leggings as well as dog harnesses, leashes and puffer coats that are both fun and functional, because we all know how adventurous (and messy) dogs can be during their walks!

Walkee Paws help avoid those stubborn dog booties by providing both comfort and versatility in the form of leggings that secures with straps. No more slipping out or falling off, so your pup can roam freely and comfortably all while looking stylish.



Why Buy from Walkee Paws?
Worry-Free Walks, No Slipping or Falling Off!
Stylish and Comfortable Legging Designs
Free Shipping on Orders $75+
Free Shipping on Exchanges for U.S. Customers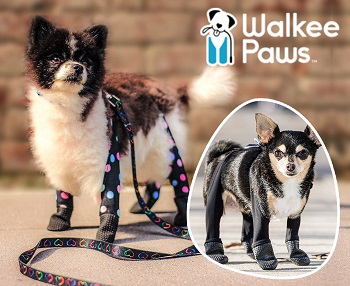 PROGRAM DETAILS





PPC POLICY



Walkee Paws does not allow trademark or trademark plus bidding, or any misspellings of the brand name.