About N95 Medical Supplies
Thank you for your interest in the N95 Medical Supplies affiliate program! N95 Medical Supplies is one of the world's best resources for personal protective equipment, providing our customers with some of the lowest priced medical supplies anywhere. We feature critical equipment for personal safety, including N95 masks, face shields and masks, disinfectant and sanitizers and more. Because of the essential need of products like these, we offer 1 - 3 day shipping so we can get equipment in the hands of customers, medical personnel, and essential workers as quickly as possible.
With COVID19 affecting the world, personal protective equipment (PPE) is more critical than ever. We have direct supply chains that allow us to have the most competitive prices in the industry; we pass along our low costs to customers, and provide our affiliate partners with one of the highest affiliate commission rates available anywhere.
To reflect the need to get gear to as many people as possible, our program is one of the only in the industry that does not restrict affiliate commissions for wholesale orders. You can feel confident in promoting us that you will get compensated for all orders.
When you become our affiliate, you will be able to promote us via social media platforms, your blog or website, through email, or any other ways that you can reach customers. We will be able to provide custom, offline tracking codes as well, so you may get credited for any references you share with us. To best serve you for any questions you may have, for tools like a keyword list or custom text, or anything else we can provide, please contact us today.
Program Benefits:
20% Product Commission
45-day cookie
Very Competitively Priced
High Conversions
Professionally Managed
Staff: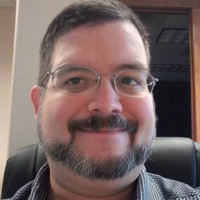 Adam Russo
Adam is Your Affiliate Director. Please contact him with any questions.