ABOUT US



Behind every successful online retailer is a common factor…. Passion! And Johnny Shades has a true passion for their incredibly unique product line – they are all about the Rock 'N Roll experience, a luxurious lifestyle brand of Sunglasses, that is affordable for anyone. The talented team at Johnnyshades.com have spent more than a decade creating a line of luxury Sunglasses of the highest quality, yet surprisingly affordable.

They have worked hard visiting MANY industry trade shows to build connections with smaller boutique manufacturers. We are sure you will agree they are unlike anything else on the market today! While their largest customer base is within the American market – JohnnyShades.com ships WORLDWIDE! Not only are they proud to offer their amazing affordable pricing to customers around the world, but with the huge bonus of FREE SHIPPING! Hundreds of thousands of Johnny Shades have been shipped to happy customers ALL around the world!



PROGRAM DETAILS
Commission: 10% with chance for performance incentives and special promotion opportunities
30-day cookie duration – get the credit you deserve
Deals available in the ShareASale Deals Database
Monthly newsletter – stay informed of all the latest promotions
Dedicated, professional Partner Program Management by Snow Consulting
BENEFITS FOR YOUR CUSTOMERS
Superior Customer Service
Super fast delivery
FREE International Shipping
FREE Domestic Shipping
Warehoused and shipped from Phoenix, AZ



CLICKSTREAM RULES



We now have clickstream tracking in place so you may receive full or partial credit depending on the clickstream rule and behavior of the customer.




PPC POLICY



You are not allowed to bid on any trademark keywords such as, but not limited to, JohnnyShades or JohnnyShades.com. Any variations or misspellings are also prohibited. You are not allowed to use TM + keywords such as "JohnnyShades.com + keyword". You are not allowed to direct link. You are not allowed to use the JohnnyShades.com display URL.

You are allowed to direct link on long tail keyword terms. You are allowed to use http://www.yoursite.com/JohnnyShades or http://johnnyshades.yoursite.com as your display URL.




MEET THE TEAM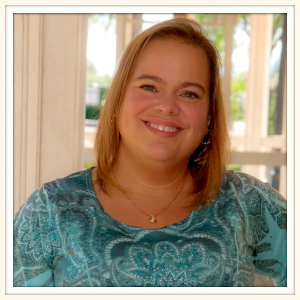 My name is Lessie Purpera and I LOVE Fashion. I am so glad that sunglasses are always in fashion. JohnnyShades has taken them from a boring wardrobe staple to a fashionable must-have. I am also an active mom of two pre-teen girls, and I don't know what I would do without my shades. JohnnyShades is perfect for me, stylish and affordable. I stay stylish whether I am just out for a day of errands, or hitting the trails for a hike. I want to help you introduce JohnnyShades to your audience.




My name is Teena Duliba and I am thrilled to be co-managing the JohnnyShades.com affiliate program. I love that sunglasses have transitioned from Accessory to Necessity! In my world - everything definitely looks better in the shades - and I am excited to help you get Johnny Shades in front of your readers.

We want to help you succeed. Please reach out to either of us with any questions or concerns you may have by email at johnnyshades@snow-conulting.com.

Never miss a top deal - subscribe to the Snow Consulting Newsletter or join the discussion in the Snow Consulting Affiliates Group on Facebook!