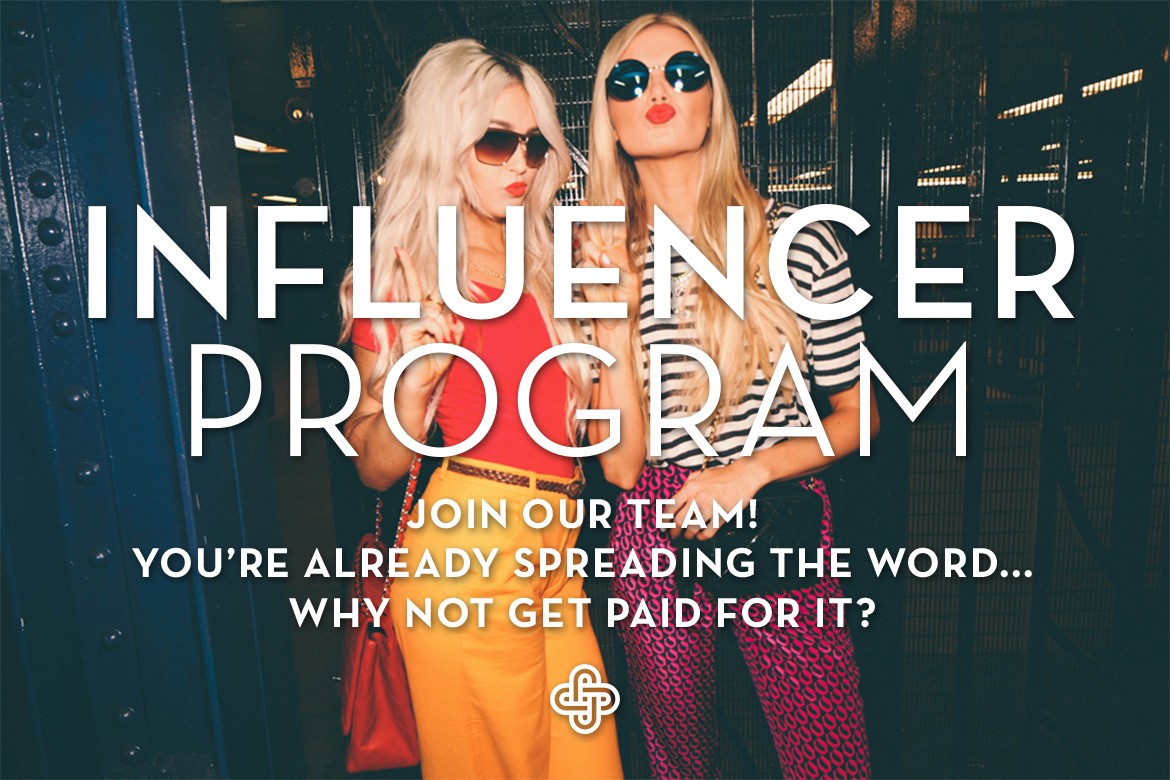 HOW IT WORKS
Once you sign up, we give you access to photos, banners, ads and text links that you can use. You share these on your own blogs, websites, social media accounts or even email etc. When your friends and followers click on the links and buy something — we pay you for sending them.
*** If you don't have your own blog or website, that's OK! Just sign up using the URL of your Instagram profile or your personal Facebook account page etc. For us, that would be www.instagram.com/fashionphile/ or https://www.facebook.com/fashionphile/ for example.***
We pay you 5% of every purchase you drive! We pay you $50 for each new buyer you send us (who has never had an account with us before).
WHY WE ARE THE BEST
• Choose from the largest selection of pre-loved ultra-lux handbags and accessories including Gucci, Louis Vuitton, Chanel, Hermes, Bottega Veneta, Saint Laurent, Fendi, Dior, Cartier and more
• We pay the most! Earn 5% commission on product sales!
• We pay a new buyer bonus! Make a $50 bonus on your 1st sale
• Our AOV (average order value) is higher than anyone else's! Our AOV is over $1,500
• We pay out longer! We use a 30-day cookie
• All of our inventory is Amazing: Our Product Catalog is fun to share!
• It's perfect for true fashionphiles!
• Reserve Layaway Available 60-days to Pay
• Visit our stores in Beverly Hills, San Francisco, NYC, and San Diego
• Fashionphile Selling Studios and Service Desks are located in Neiman Marcus stores across the country
FAQ'S
What if one of my friends clicks on a link to Fashionphile that I send her and buys a bag?
We pay you 5% for helping us find her!


What if that friend has never bought or sold with Fashionphile and has never had an account before?
We send you an additional $50!


What if I send my friend to Fashionphile using my link and she browses around but doesn't buy anything for month — but then does!
That's OK! ShareASale keeps a record of her visit and you'll get paid as long as she purchases within 30 days!


I'd love to share pictures on my blog — am I allowed to use yours?
Absolutely! Please do! Any of the images on www.fashionphile.com are fair game. Also, any we have posted on Social Media. Be sure to check out the fun shareable ads and banners that we created and put for you here in Share a Sale.


Fashionphile does not allow affiliate self-referred sales, any affiliate caught doing this can be suspended from the affiliate program.
More Questions?
Please contact us by emailing: influencer@fashionphile.com