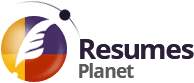 Resumes Planet is one of the leading resume writing service in the United States. We are offering our services all over the world and help job applicants find and build successful careers. High-quality products and competitive pricing attract hundreds of customers daily. Join our affiliate program and get the advantageous commission now!
Program's Benefits:
Cookie Length: 45 days
Product price range $50 up to $500
Average order size of $120
Conversion rate 0.05% - 50.00%
Average commission rate 9.54%
Commission per sale 25%
Average commission per sale $80
Average affiliate who makes a sale, earns $1750
Top affiliate made over $45,000
Monthly Performance Bonuses
High quality content and promo materials available
Custom creative materials available upon request


Please note: Incentive traffic is not permitted.

Promotion of ResumesPlanet via PPC using brand rights is under restriction. Such transactions will be VOID
For any further information, support or offers please don't hesitate to contact us at affiliates@resumesplanet.com