About Jewel Panda

Jewel Panda's focus is to bring flawless and timeless designs in jewelry to life. From finely crafted sterling silver to gems, pendants and charms, Jewel Panda delivers each piece of jewelry with the utmost care imaginable.

What Makes Jewel Panda Unique?
Jewelry is curated based on various trends.
Each piece of jewelry is packaged to make gift-giving a breeze.
Fast shipping worldwide.
Customer service available 7 days a week.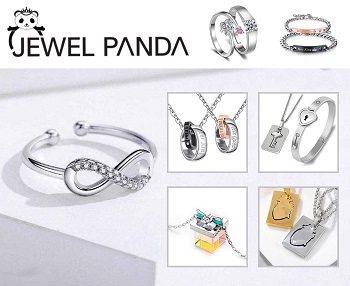 Jewel Panda Program Details:
PPC Policy:
Jewel Panda does not allow trademark or trademark plus bidding, or any misspellings of the brand name.